What are you looking for?
Personalized Dark Skin Plush Stuffed Rag Dolls "Snow Princess"
























Watching our daughter play and interact with her Rorolulu dolls, we see that she has learned and developed the power of love, which will make her a more considerate, social, and loving adult when she grows up. This is what drives us to become better and do better. We are passionate about this kind of emotional education and hope that our Rorolulu dolls can help your perfect little love in the same way. Join us on the journey!


The Perfect Gift For Children!
★Personalizable with name
★Environmental-friendly 3D cotton materials
★Meets or exceeds European and US Toy Safety Standard
★Ultra-soft and skin-friendly
★Machine-washable
★Shipped with our signature Drawstring Pocket Bag


Why Do You Like It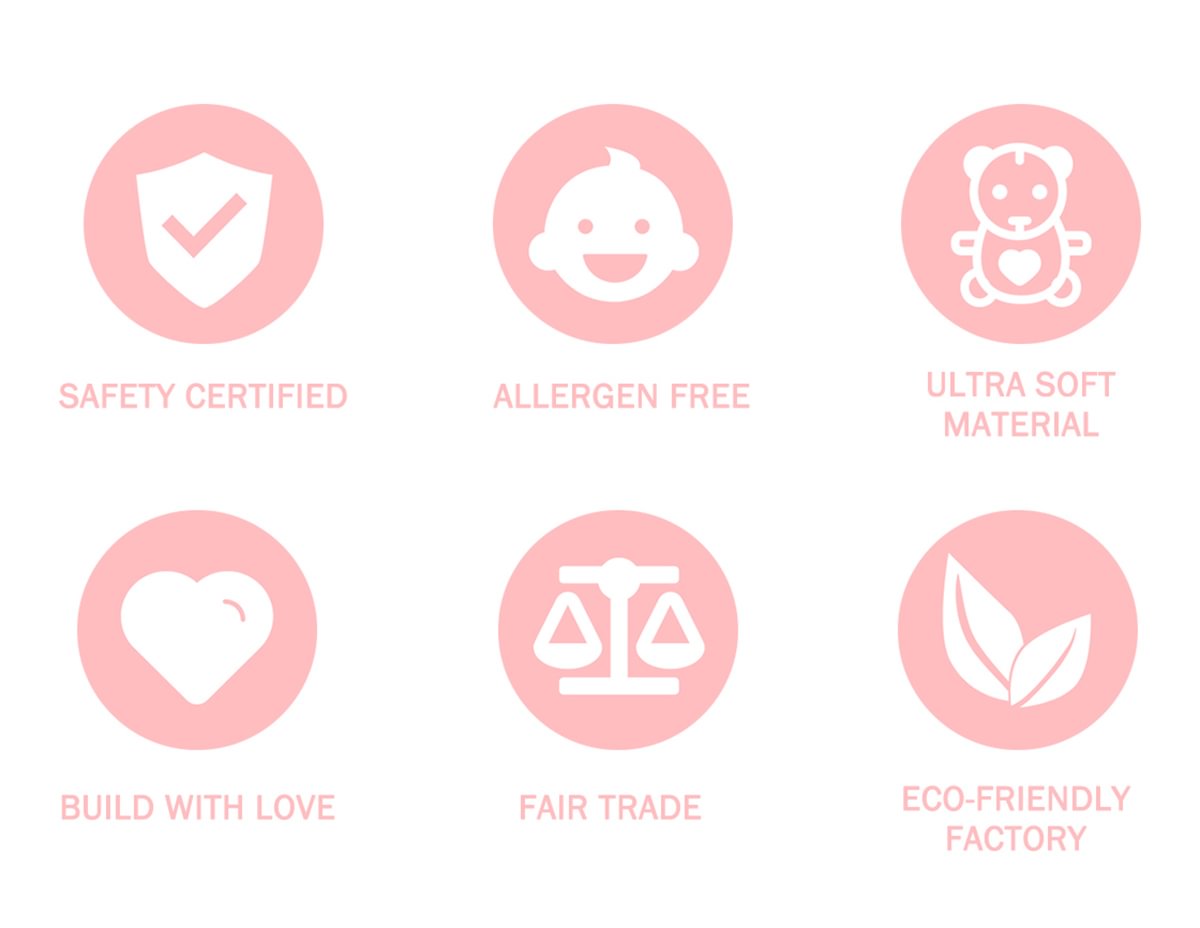 Various Accessories
This set includes one doll with two snap-button buns as well as a hood, shoes, and cloth which can help children promote hand-eye coordination, creative expression, aesthetic ability, and imaginative play.

Snap-button Bun Hairstyle
Both our doll's head and two buns are equipped with snap buttons. One doll with different hairstyles is children's favorite. Children can freely configure the doll's hairstyle according to different scenes.

Detachable Hood, Shoes, and Cloth
Sheep Rorolulu has a cute detachable hood which makes her look more unique. Children can help the doll put the cloak on, wear shoes and get dressed while playing, which not only improves the fun of playing but also exercises their hands-on ability. The doll contains detachable parts, hence children under the age of five should play under the supervision of adults.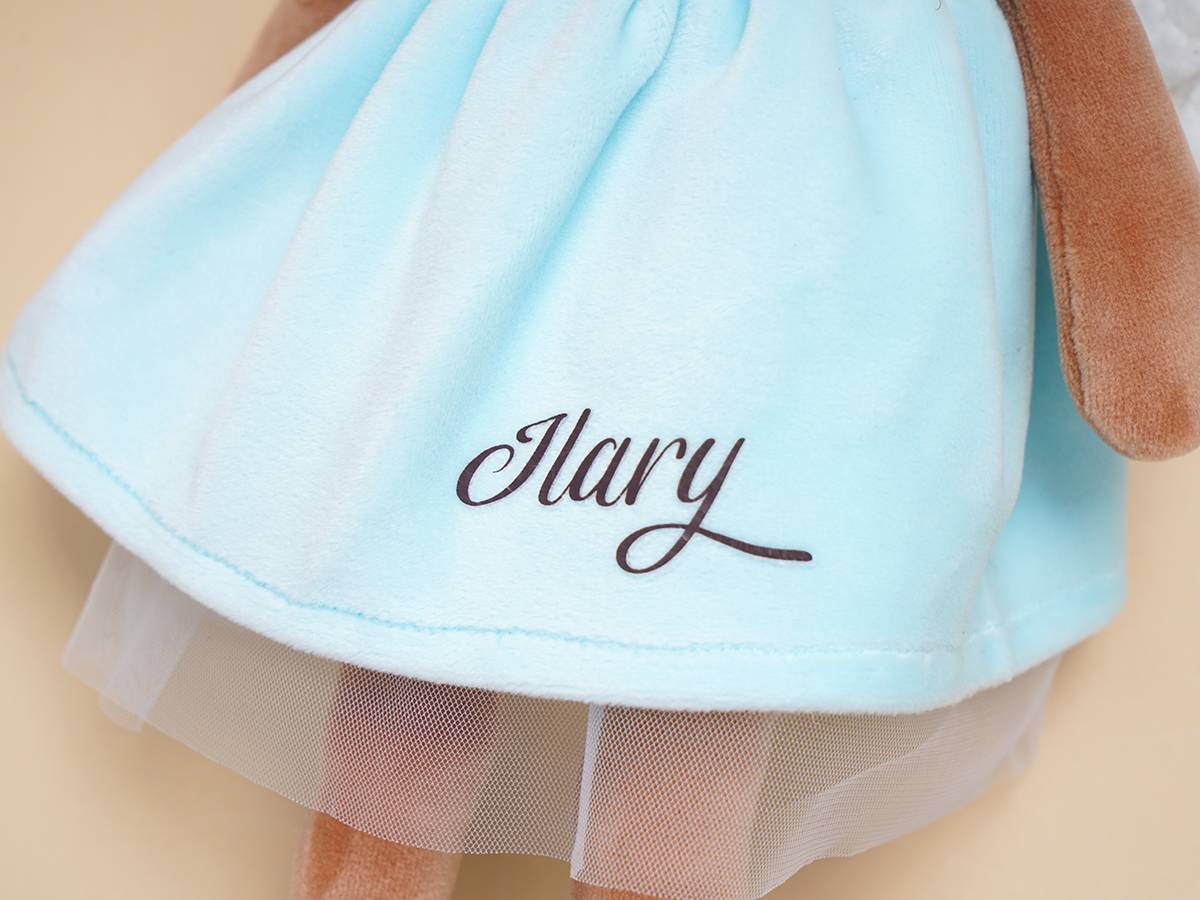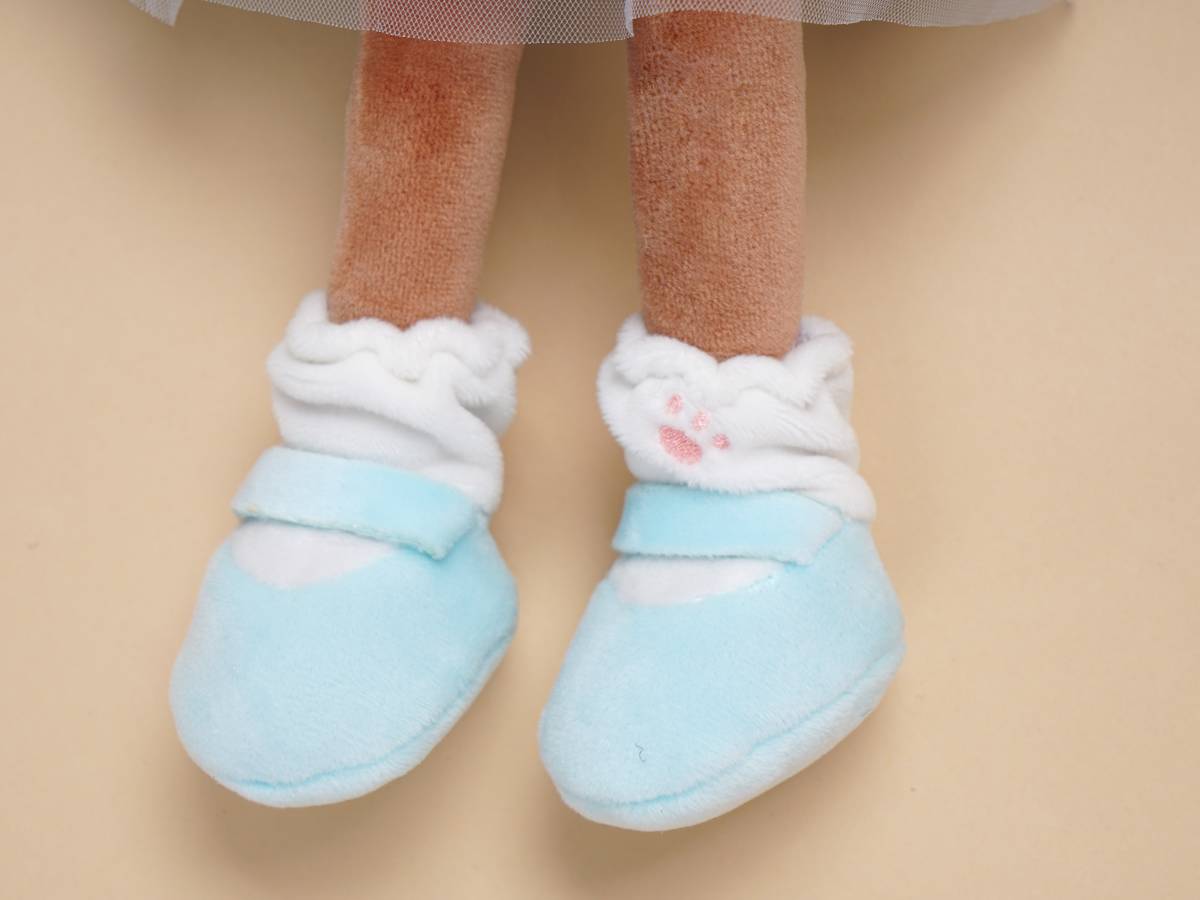 Personalize With Name
Personalize it with your child's name and you have a keepsake for life. A Personalized doll is a great gift for birthdays, Christmas, or any other occasion.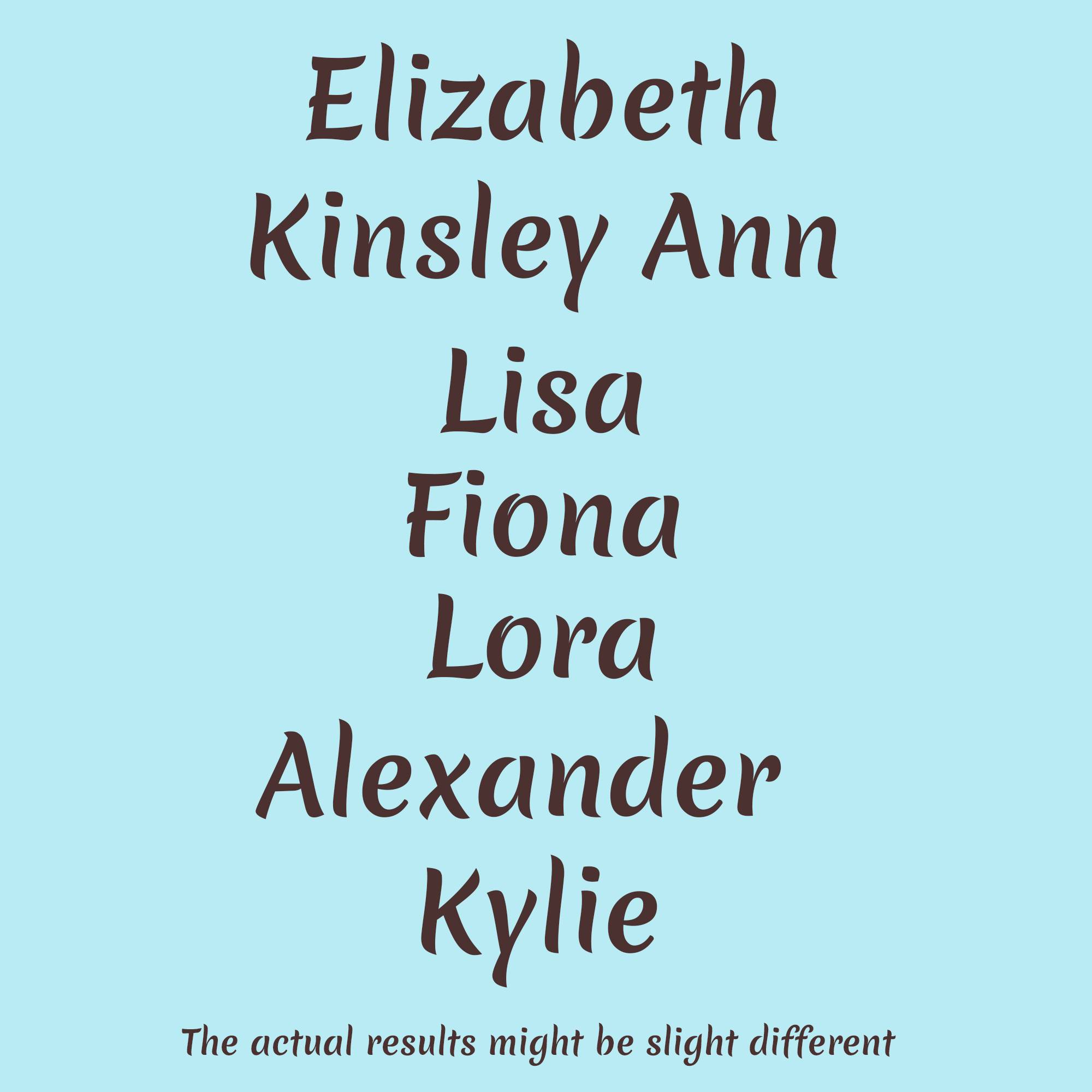 Environmental-Friendly Materials
Our Rorolulu products are specially designed for enduring value with high-quality environmental-friendly materials. We make our dolls out of ultra-soft, skin-friendly, and fluffy polyester fibers. The stuffing for plush toys is 3D cotton and the rest material is also renewable. Rorolulu is working with you to protect the environment.
Safety
Safety is the top concern for both parents and our brand. All products conform to both the European Toy Safety Standard EN71 and the US Toy Safety Standard ASTM F963.
Easy Care
A messy house means happy kids. As parents, we understand very well that kids tend to be messy. The hygiene of baby's toys is one of the most important things for mothers, therefore we designed our products to be completely machine washable to save you the hassles. And we strategically designed this doll to be 15.75inches(40cm), which is the perfect size for babies to carry when they go to kindergarten, primary school, or out for any outdoor activity.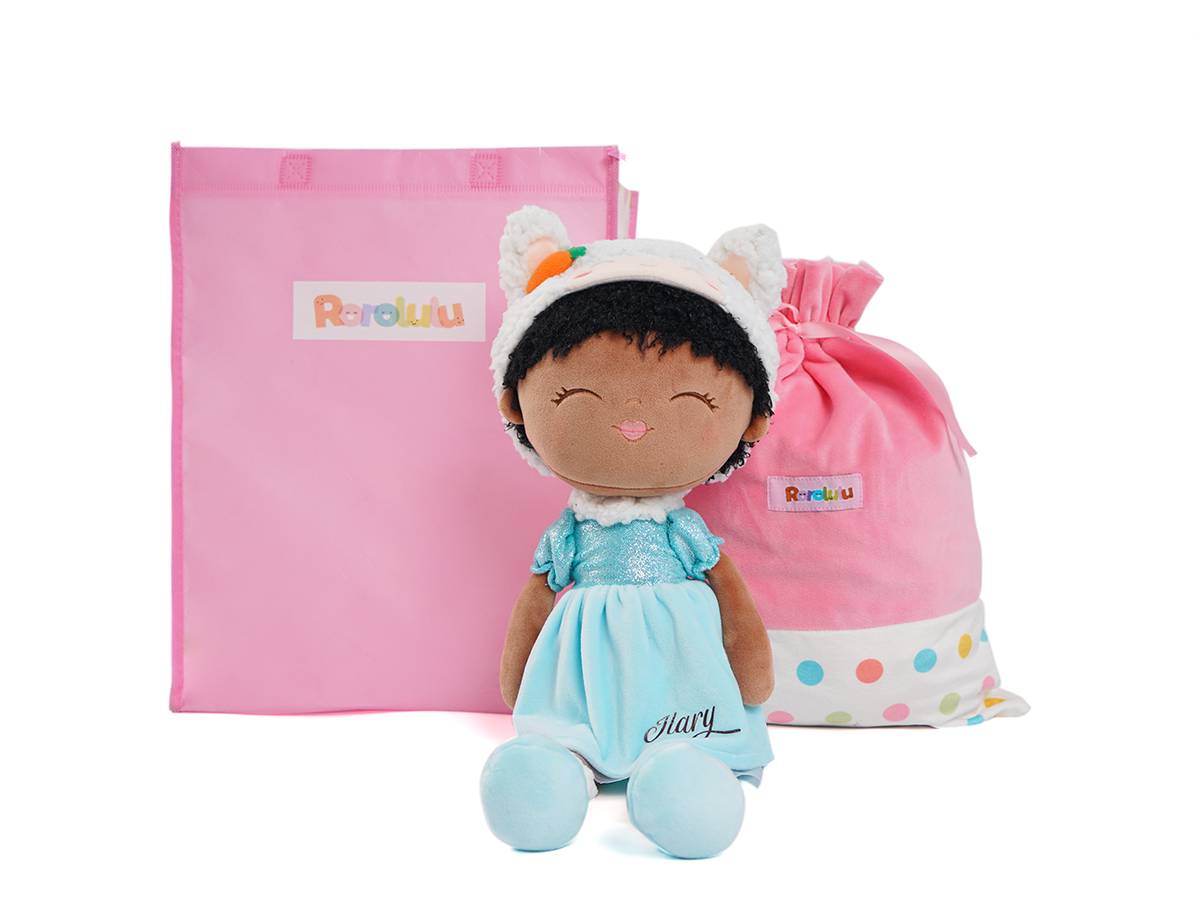 Package Includes
-A rorolulu doll

-A hood

-A dress

-A pair of shoes

-Two snap-button buns

-A gift bag

-A drawstring pocket bag