What are you looking for?
Rorolulu Black and White Grid Bunny Plush Toy With Photo Frame Newest








































Black and white plaid, upright body, smooth lines, and perfect silhouette- a change from the traditional cute rabbit image, this is a cool bunny toy! It is not as soft as a normal plush bunny, but it can sit firmly on the table. In addition, it is very practical. As a decoration, it adds a touch of color to a monotonous room. At the same time, it can also carry a customized soft photo frame to collect every moment worth freezing. It is a great gift for birthdays, Christmas, Thanksgiving, or other special occasions.
The Perfect Gift For Children!
★Collect Your Valuable Memories
★Environmental-friendly 3D cotton materials
★Meets or exceeds European and US Toy Safety Standard
★Sitting upright and skin-friendly
★Machine-washable
Why Do You Like It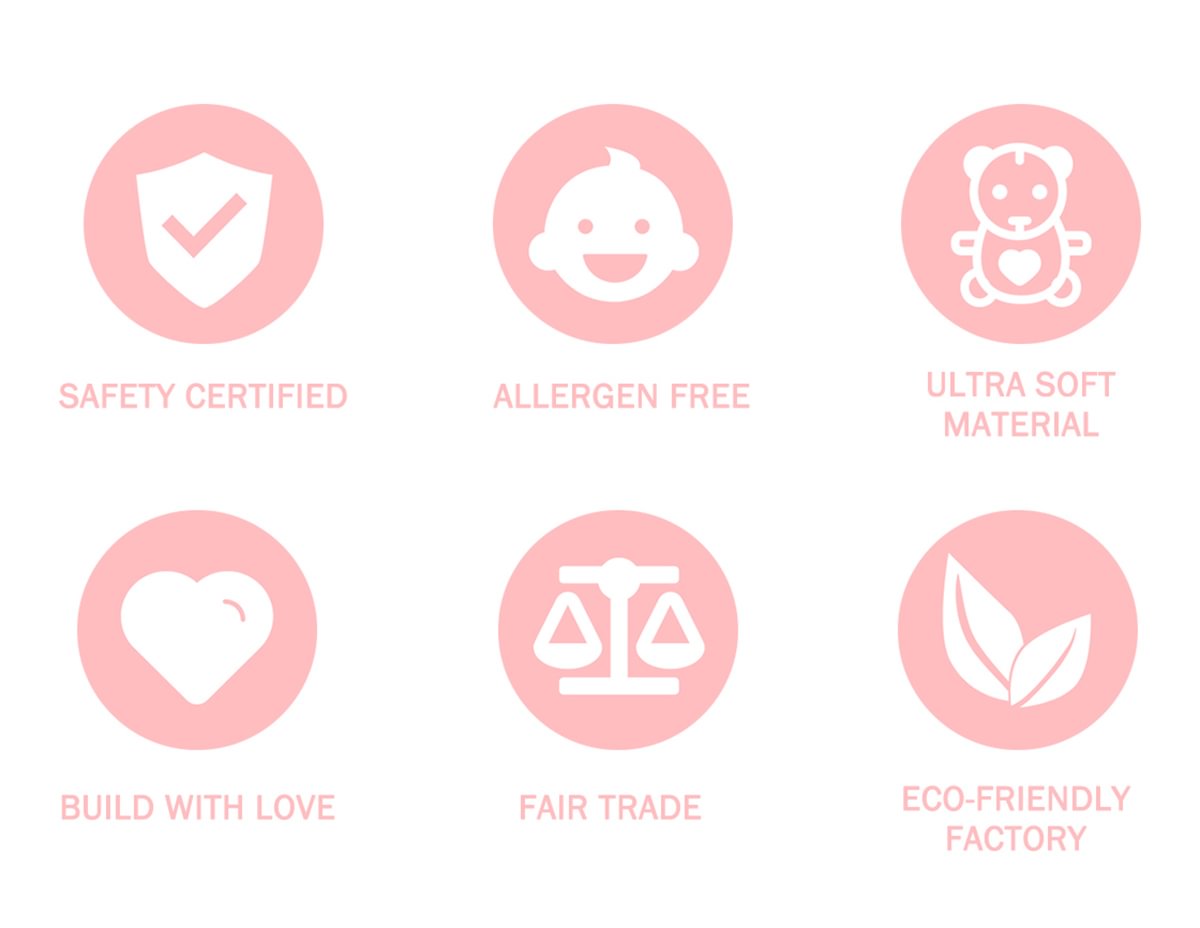 Collect Your Valuable Memories
This toy can be with a soft photo frame, so you can collect your precious photo, and put it together with the bunny in the bedroom, living room, or any place you like.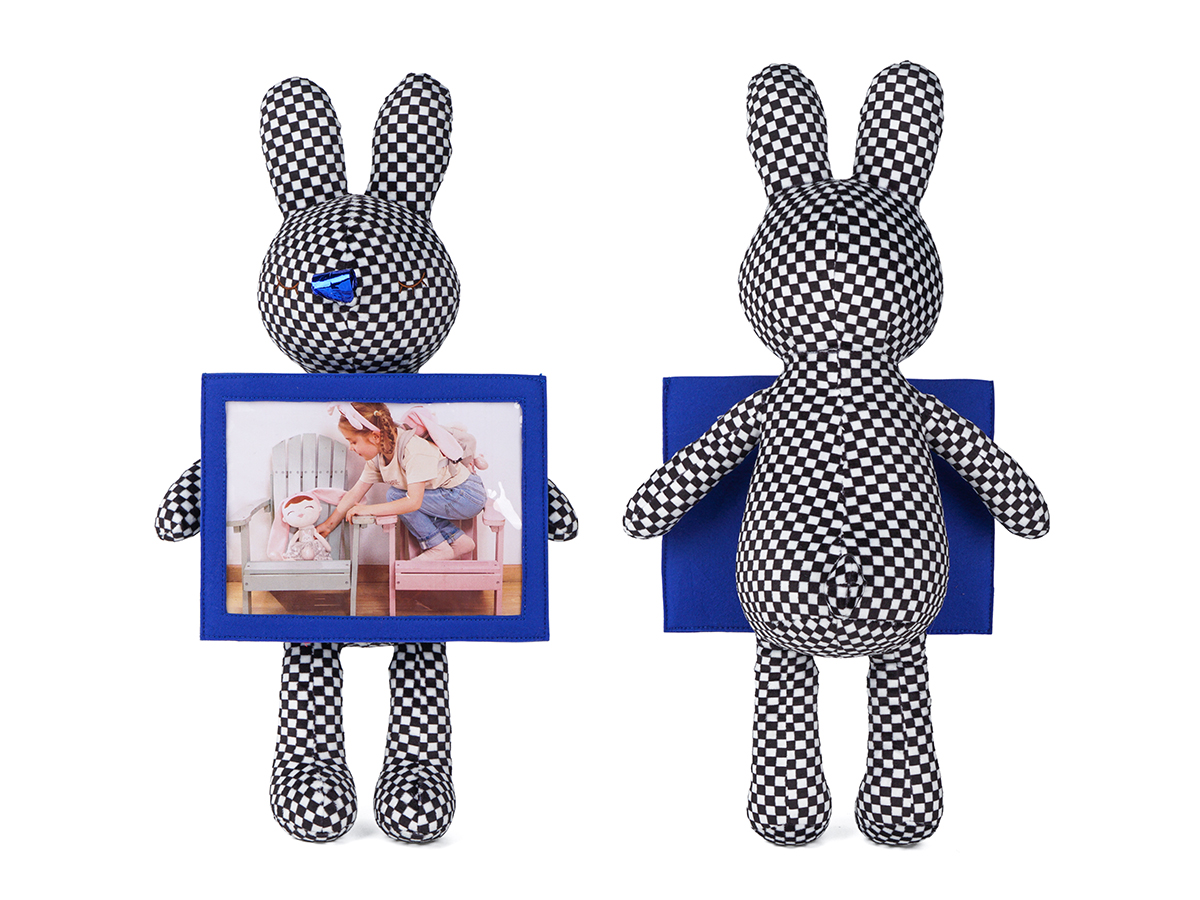 Environmental-Friendly Materials
Our Rorolulu products are specially designed for enduring value with high-quality environmental-friendly materials. We make our toys skin-friendly and fluffy polyester fibers. The stuffing for plush toys is 3D cotton and the rest material is also renewable. Rorolulu is working with you to protect the environment.
Safety
Safety is the top concern for both parents and our brand. All products conform to both the European Toy Safety Standard EN71 and the US Toy Safety Standard ASTM F963.
Easy Care
A messy house means happy kids. As parents, we understand very well that kids tend to be messy. The hygiene of baby's toys is one of the most important things for mothers, therefore we designed our products to be completely machine washable to save you the hassles. And we strategically designed this toy to be 16.93 inches(43cm), and the photo frame 8.66 inches(22cm) long and 6.69(17cm) wide, which is the perfect size for decorating our room or carry it outside.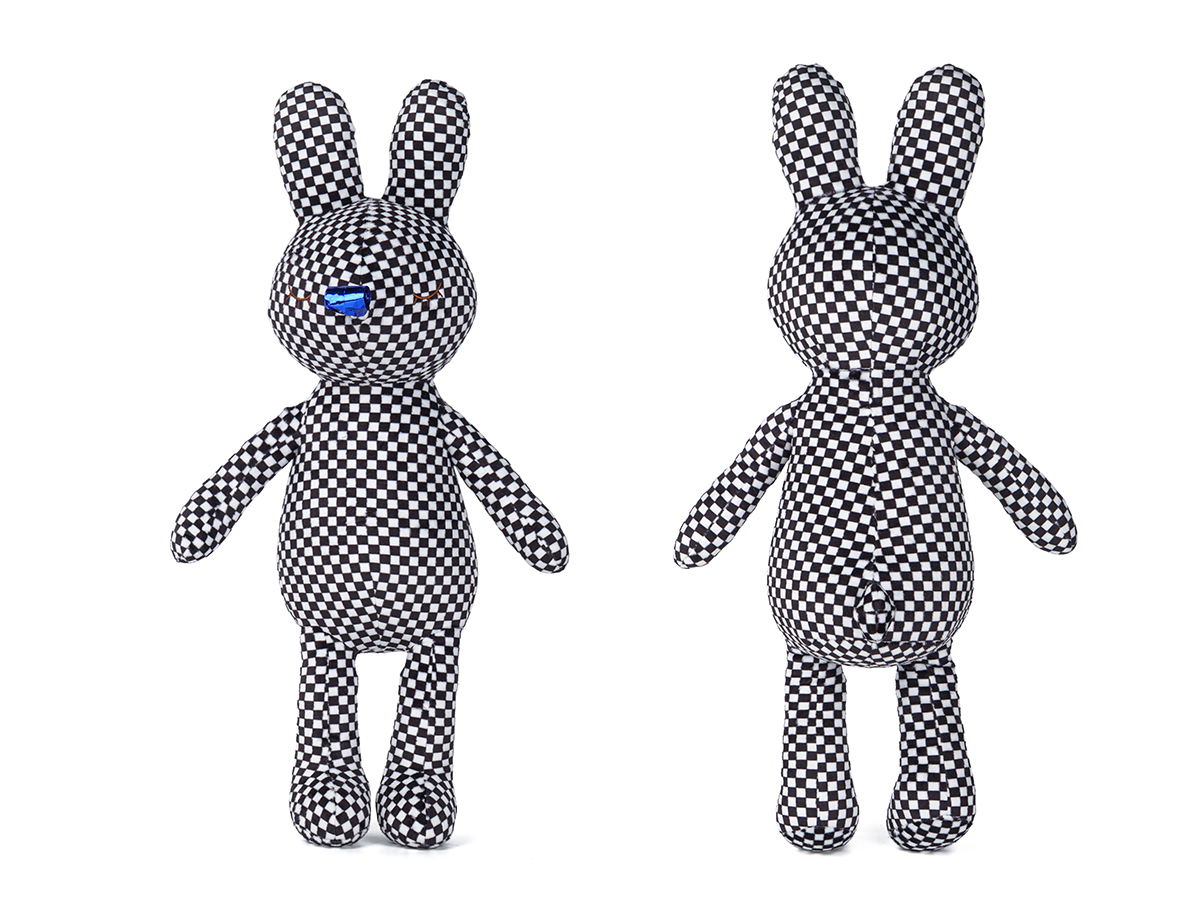 Package Includes
-A Rorolulu black and white bunny toy
-A soft photo frame (If you want, please choose "Bunny with Photo Frame" when you place an order)
-An exquisite storage bag