What are you looking for?
Rorolulu Personalized 3D Multifunctional Cloth Book Educational Gift








































2021 New Educational Gifts!!
This is a multi-functional 3D cloth book that can improve the baby's cognitive ability. Its shape is like a Rubik's Cube, and the six planes are composed of different materials and color patterns. The baby can learn the patterns of each surface and recognize different touches. Each material is skin-friendly and safe, so babies can play with confidence. The upper and lower ends of the cloth book are hung with pendants. The plastic pendants are made of safe plastic that can be bitten. The strawberry circle pendants can train the baby's grasping ability. The exquisite and cute rabbit doll and plastic mirror on the cloth book plane can quickly attract the baby's attention. It is a fully functional puzzle accessory.
The Perfect Gift For Children!
★Personalizable with name
★Safe materials that can be bitten by babies
★Multiple colors and patterns
★Ultra-soft and skin-friendly
★Machine-washable
Why You'll Like It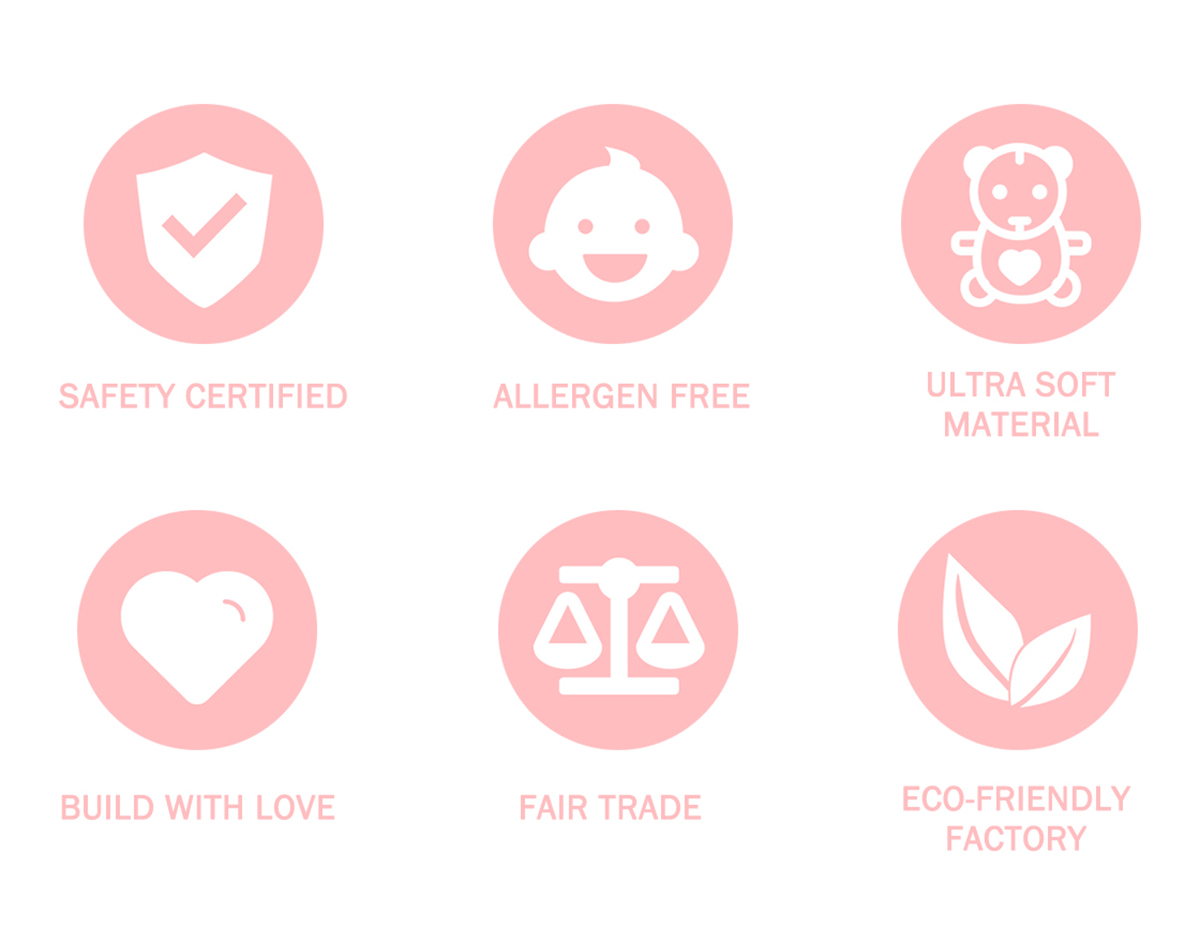 Personalize with Name
Personalize it with your child's name and you have a keepsake for life. A personalized toy is a great gift for birthdays, Christmas, or any other occasion.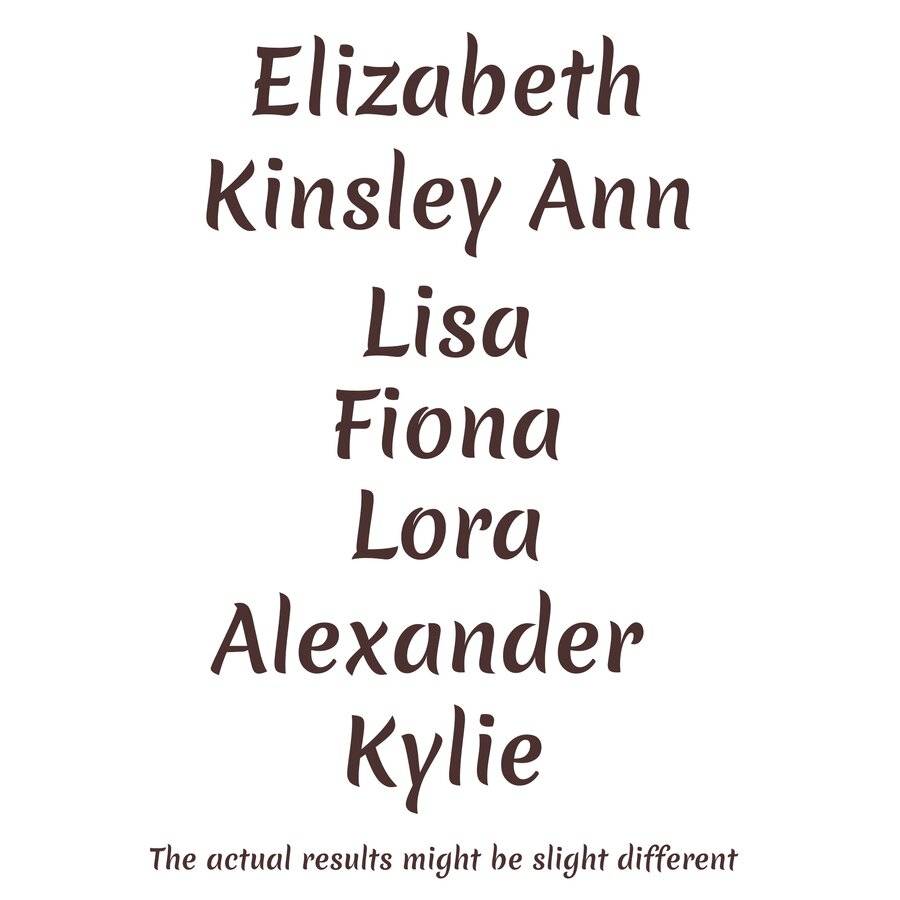 Environmental-Friendly Materials
Our Rorolulu products are specially designed for enduring value with high-quality environmental-friendly materials. We make our toys out of ultra-soft, skin-friendly, and fluffy polyester fibers. The stuffing for plush toys is 3D cotton and the rest material is also renewable. Rorolulu is working with you to protect the environment.
Safety
Safety is the top concern for both parents and our brand. All products conform to both the European Toy Safety Standard EN71 and the US Toy Safety Standard ASTM F963.
Easy Care
A messy house means happy kids. As parents, we understand very well that kids tend to be messy. The hygiene of baby's toys is one of the most important things for mothers, therefore we designed our products to be completely machine washable to save you the hassles. And we strategically designed this toy to be 5.12 inches(13cm), which is the perfect size for babies to carry when they go to kindergarten, primary school, or out for any outdoor activity.
Detail Display
The charm is matched with the strawberries on the plane, full of sweetness. The plastic ring is easy to grasp and durable, so babies can play with it with confidence.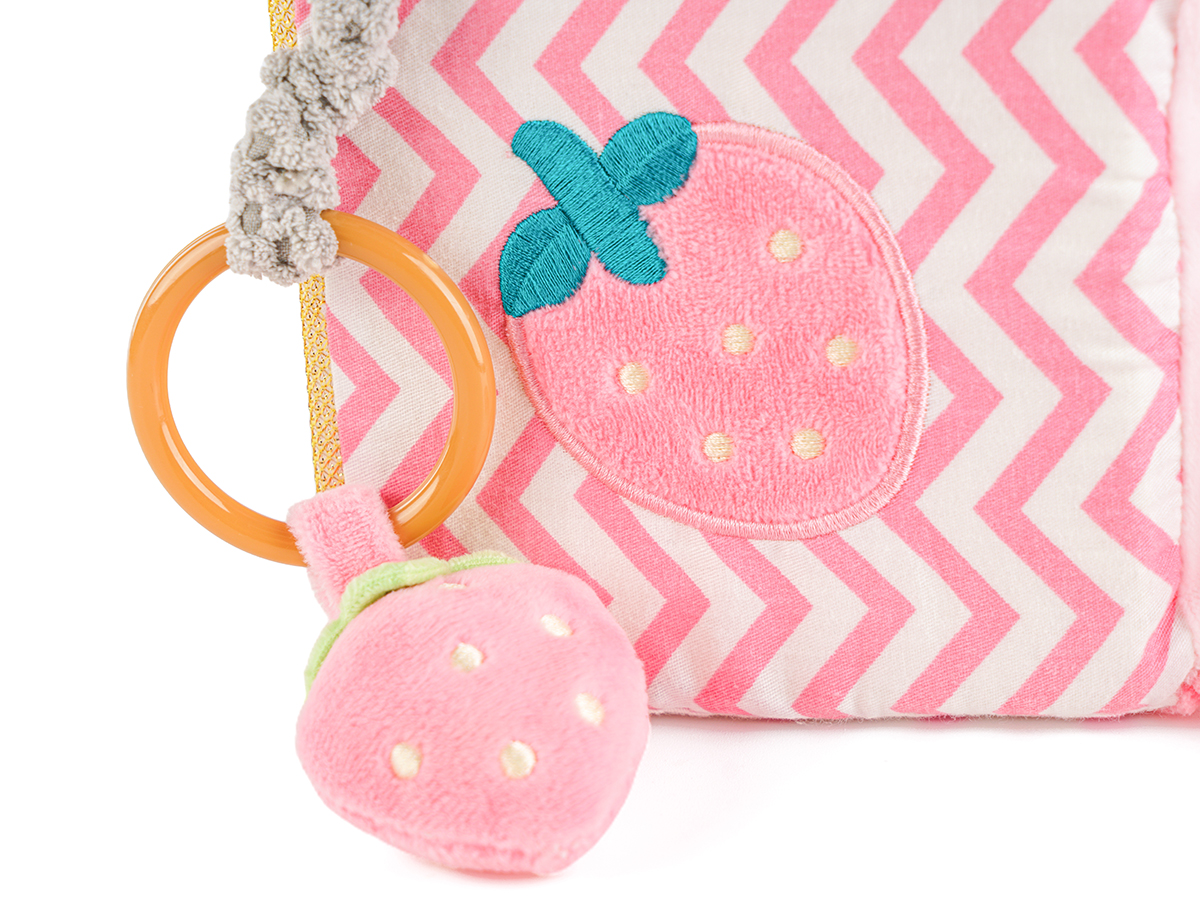 Cute rabbits and different materials, full of childishness, and exercise the baby's touch recognization at the same time.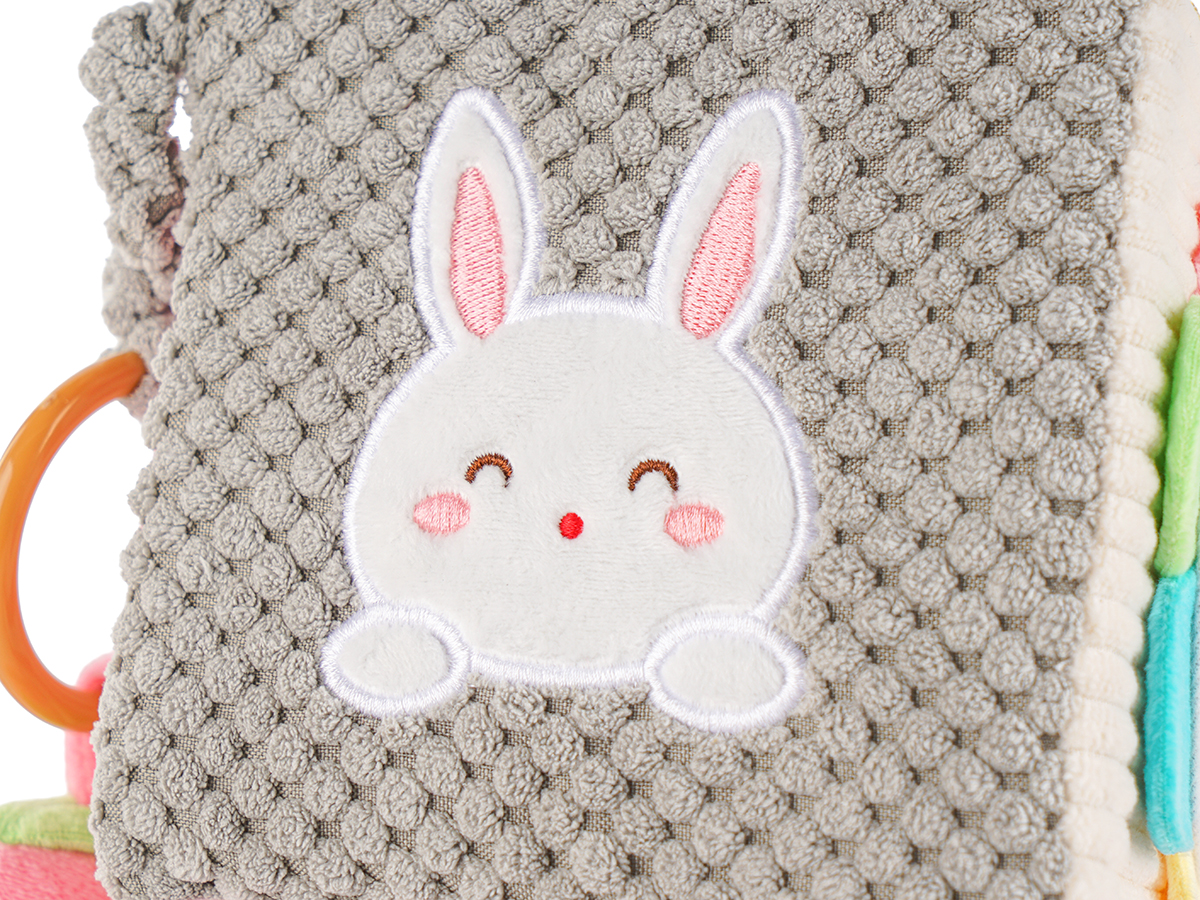 Package Includes
-A Rorolulu 3D cloth book
-A exquisite storage bag