What are you looking for?
Personalized red bear clothes for Rorolulu boy doll




















With a slight wind in the fall, it's time to change the dress of the Smart Collection Rorolulu Boy Doll into a cute red bear long-sleeved suit! Concise and lively red stripe jacket, with casual jeans, you are free to do any action, soft insulation shoes and scarf, always maintain temperature for your doll. Let's go take a walk to enjoy this beautiful autumn! Let's go out to enjoy the golden leaves and red sunset in the cool autumn wind.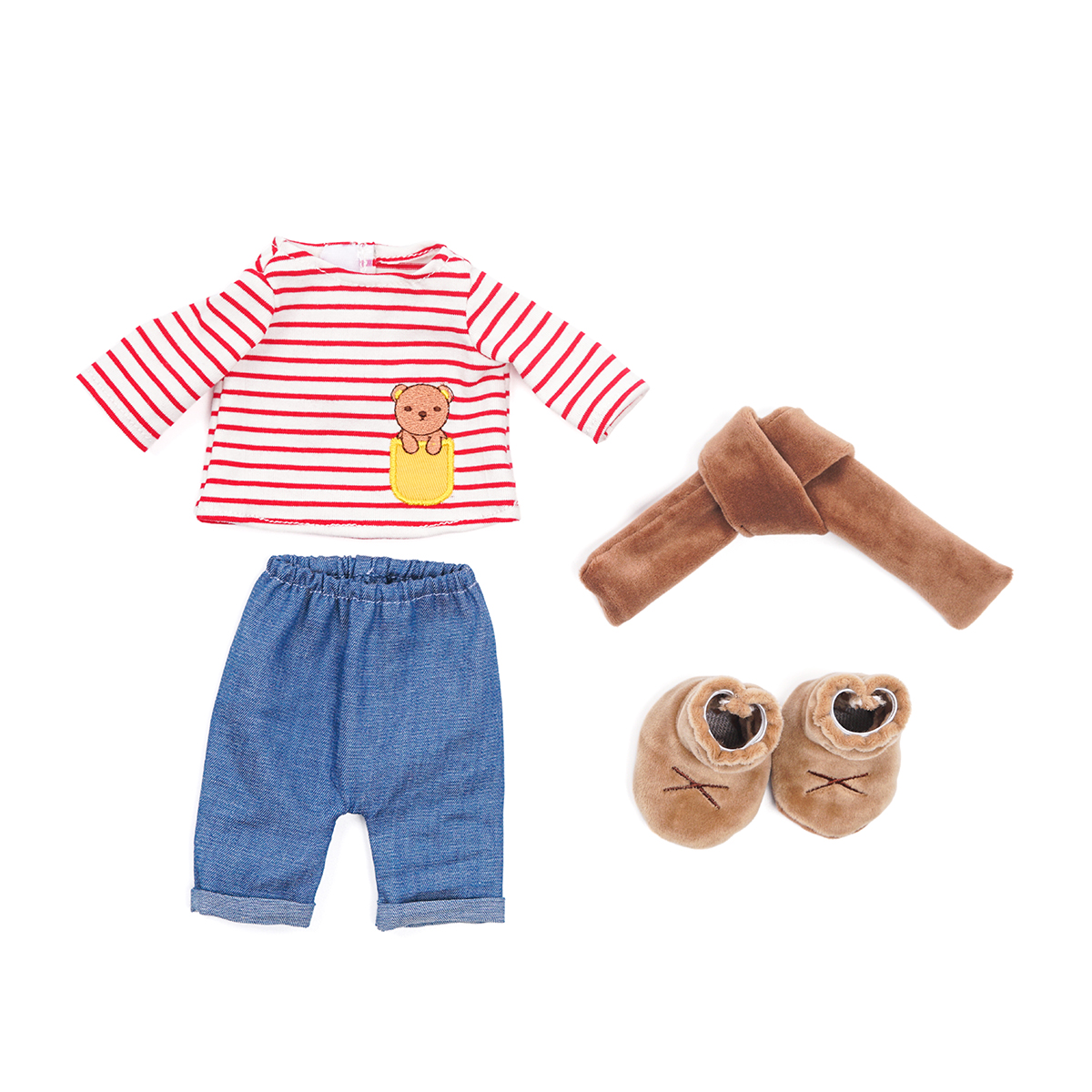 Personalize with Name or Birthday
The material we use for lettering is safe and skin-friendly, just like the rest of the clothes materials. Even with proper machine washings, the letters are durable enough to maintain color and sharpness.
Personalized clothes are a great gift for birthdays, Christmas, or any other occasion. Check the picture below to see how your child's name/ birthday would look like.
Using up to 12 characters, you can place a name or any inscription to give the clothes a unique identity. You can also place a name and a birthday together. The decision is yours. Leave your message on the check-out page - Special Instruction.